Mike
Construction Project Director
Katryn
Training and Development Director
Our World
We believe in helping our
global community by giving
back to those in need.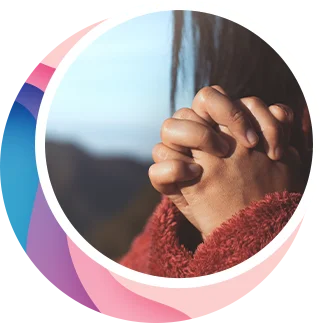 God
We believe that God is
the heart and soul of our
business. Our faith dictates
our deeds and is the
foundation on which
we operate.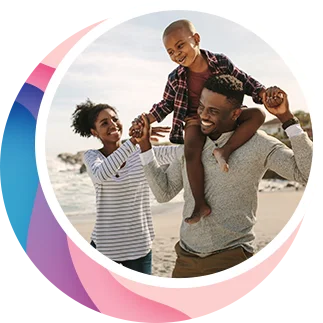 Our Families
Our clients and our
franchisees are members
of our family. We treat them
like our own and we are
always there when we
are needed.
Frequently Asked Questions
Do we have to be Christian to attend?
No, we are Christian, but you do not have to be. In fact, the families in our centres are from all backgrounds and all religions. We teach Bible stories and values rooted in Christianity such as love, forgiveness, honesty, charity, gentleness and kindness. Parents are asked to sign a statement of faith to acknowledge that we will be teaching said curriculum.
Are you licensed by the Ministry of Education?
Yes, we are licensed by the Ministry of Education. We undergo frequent inspections from our designated program advisor.
Are your staff qualified?
All our staff are registered with the College of Early Childhood Educators and have a diploma in early childhood education. Our staff has their Vulnerable Sector Screenings and current CPR and First Aid certificates. We encourage you to visit the centre for a tour and meet them yourself.
What are your rates?
Please contact the location closest to you as fees differ by geographic location.
Is there a discount for siblings?
Yes, we offer a discount for the eldest sibling. Please contact us for more information.
What meals do you provide?
We offer morning breakfast, hot lunch, afternoon snacks and fruit at 5 PM. We only serve water and milk to drink, and we make all necessary dietary accommodations for our children with allergies. The menu is based on the Canada Food Guide with the assistance of a nutritionist. Our chefs have their food handling certificates and great palettes.
Do you accommodate children with special needs?
We accept children of all abilities and learning needs. We believe in complete inclusion and integration. Please contact us with your child's differing abilities, and we will work with you to make it happen. We collaborate with healthcare professionals (occupational therapists, physiotherapists, doctors, etc.) and do everything we can to give our meet your children's needs.
How do your centres differ from the rest?
We offer a Christian curriculum and enrichment programs for children of all ages including French. Our programs are inclusive, targeted and holistic. We foster all areas of development including social, emotional, physical and mental. Our environment focuses on child-led learning and adheres to the pillars of How Does Learning Happen and Early Learning for Every Child Today (ELECT).
What payment methods do you accept?
We accept preauthorized bank withdrawal made every two weeks.
How are you handling COVID-19?
We're committed to protecting the health and safety of all of our children, staff and families during the COVID-19 pandemic. To ensure everyone's well-being, we are going above and beyond to follow all health and safety protocols as outlined by the Ministry of Education and Public Health. If you have any questions or concerns, please feel free to reach out. We look forward to seeing you and your family.